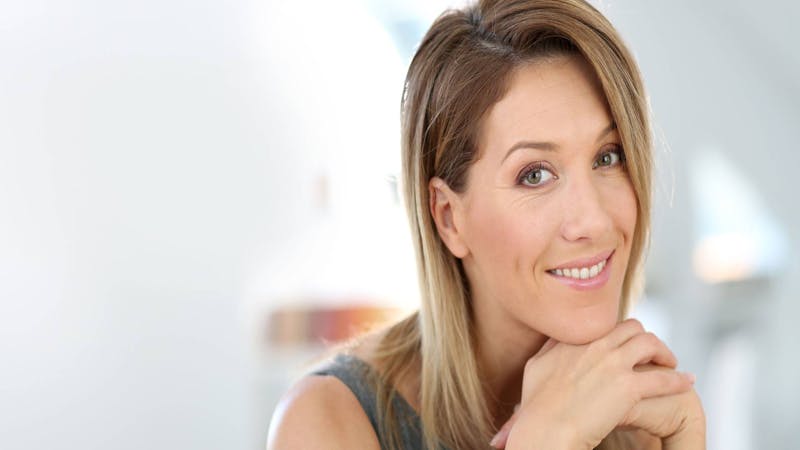 What are Exparel Injections?
What are Exparel Injections?
When you seek out the perfect plastic surgery option to help you achieve your aesthetic goals and change your appearance for the better, the entire surgical experience can be designed to benefit you. This includes working with you to develop a post-surgical recovery plan to minimize pain and help you return to your daily life.

Anesthesia is an important part of many plastic surgery procedures; it makes use of anesthetic medications to control pain during and after the operation. There are different types of anesthesia available, and the type that you need depends on the procedure you choose, your medical history and your comfort level.
Anesthesia and Plastic Surgery
Dr. Shwetambara Parakh aims to ensure that her patients in New Jersey and New York feel minimal pain and experience the fewest side effects possible as a result of anesthesia used during plastic surgery. She also aims to ensure that her patients have a swift, smooth recovery.

Anesthesia isn't only important during the procedure itself; in fact, anesthetic medications after plastic surgery can also help to ease your recovery and prevent the use of potentially harmful pain medications. Just like anesthetic provided during surgery, post-surgical anesthetic aims to control pain on an ongoing basis.
How Does Exparel Work?
Exparel is an anesthetic that can be used after surgery for both local or regional anesthesia. Otherwise known as bupivacaine, Exparel is administered via an injection, designed to prevent pain after your plastic surgery procedure. It can be used after your surgery to diminish the use of oral pain medications and provide you with additional support for the recovery process.

Exparel is given during or immediately after surgery via an injection in the area near your surgical site. You can receive the injection at Parakh Plastic Surgery during your procedure. It aims to dramatically improve the recovery period after surgery. Unlike opioids, which affect the entire body, Exparel specifically acts on the area where you had your plastic surgery procedure.

Since 2012, over 5 million patients have received Exparel after surgery. It is administered in a single dose by your surgeon, so you don't need to worry about managing your dosage. It provides ongoing pain control as you recover from your plastic surgery procedure in NJ and NY.
Why Choose Exparel for Your Recovery?
You may be all too familiar with the addictive potential of opioid painkillers. The opiate epidemic has shaken many communities, and many people become dependent on opiate painkillers after they are prescribed them following surgery to manage pain. One study indicated that as many as 90 percent of surgical patients receive opioid medications after surgery.

In 2017, 9 percent of surgical patients became persistent opioid users after receiving the pills for the first time to help with their recovery. As a result, many people are looking for an alternative option that can provide significant pain relief without forcing them to rely on opiate assistance over a longer-term period.

Exparel will remain in the body for the first few days after surgery, helping you to get through the most difficult parts of the recovery process. It is suitable for a wide range of body procedures, and your surgeon can give you additional information on how it could work for you.
Proven Relief with Exparel
In fact, 79 percent of patients said that they would rather have non-opiate options to reduce their post-surgical pain, and 90 percent said that they were concerned about side effects. At Parakh Plastic Surgery, we are proud to offer Exparel as an option to ease your pain. Exparel can also be combined with other medications for optimal results, as advised by your surgeon.

In studies that tested the use of Exparel, people who received this post-surgical anesthetic had a 46 percent reduction in pain and a 78 percent reduction in opiate use. Because it is a one-dose procedure, you don't need to manage a pump, catheter or other medication delivery method on your own once you've left the recovery room.

Starting Your Plastic Surgery Recovery
Your recovery period begins as soon as your procedure is over, and the Parakh Plastic Surgery team is ready to be there with you at every step of the way. You may have thoughts about how you would like your recovery to proceed, and your surgeon will include your vision for recovery as part of her treatment plan. If you are concerned about opioids or want to opt for an innovative option, Exparel injections could be the right choice to start your recovery.
Exceptional Recovery After Exceptional Procedures
Shwetambara Parakh, MD, FACS, has been recognized as one of Bergen County's Top Doctors for 2018 in the field of plastic and reconstructive surgery. As an experienced, board-certified plastic surgeon, she provides daily consultations and performs procedures for her patients from New York, New Jersey and across the country. Dr. Parakh takes pride in working with each of her patients to develop an individualized plan to help them achieve their aesthetic goals, a plan that includes a successful recovery with minimal pain.

If you are considering plastic surgery and would like to explore Exparel as a post-surgical pain reduction aid, contact Parakh Plastic Surgery to set up your initial consultation today.