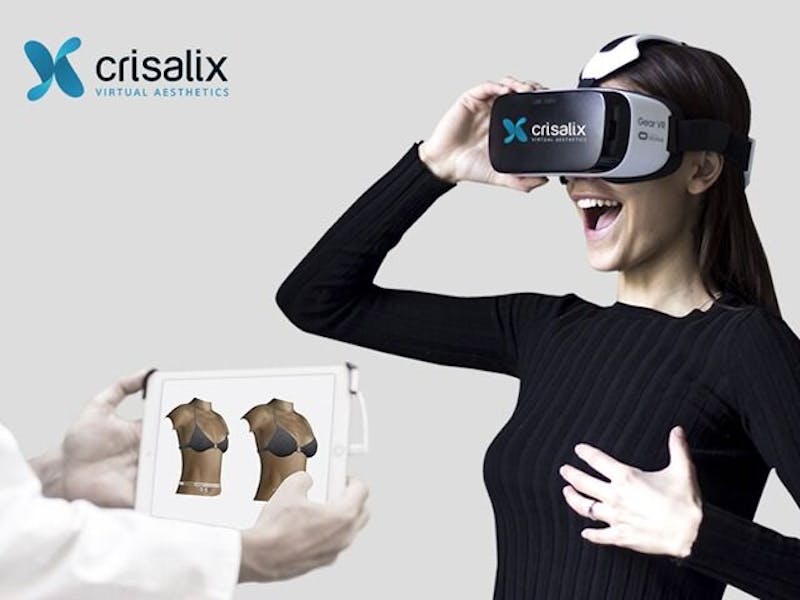 How to Select Breast Implant Size
How to Select Breast Implant Size
When you are planning breast augmentation surgery, you may have many thoughts about the outcome you desire for the shape and size of your breasts following the procedure. Women often have an ideal size for their own bodies, whether expressed through a bra size or cup designation or simply an image of the silhouette they prefer for their bodies.
One of the most important questions to consider when preparing for breast augmentation is which type of implant and size is best for you and fits your body naturally to create the outcome and shape that you desire. Your plastic surgeon can advise you and provide options and imaging to show you before-and-after models for your body, but it is good to have an idea of the size you would like to achieve before your surgery. This helps to maximize your satisfaction and body confidence following the procedure.
Considering Your Breast Implant Options
There are several factors to consider when planning a breast augmentation and envisioning your new silhouette. There are two major types of breast implants available, saline implants or silicone gel options. Both are widely available and have advantages and disadvantages and your surgeon can help you decide which option is best for you in terms of appearance, natural feel and overall safety and assurance. Each of these options comes in a wide variety of sizes in order to fit any body type or desired outcome.
One of the first steps in determining the size for your breast implants is taking accurate and precise measurements of your body, including the broadness of your chest, the width of your breasts and the distance between your breasts.
In addition, your surgeon will assess the laxity, or looseness, of your breast skin; it's important that you have enough tissue to fully enclose the breast implant that you desire. In addition, your surgeon will precisely measure your breasts in order to ensure that each implant has the proper size for your breasts to be even and symmetrical.
Envisioning the Look You Desire
Photos of women's breasts that are similar to the look that you want to achieve can be helpful to your surgeon when selecting the proper breast implant size for your procedure. When you discuss your preferences and what you like about the appearance of the breasts in the photos, it will help your surgeon to fully and visually understand your goals and provide an assessment and proposals for the outcome that meet your desires.
While bra size is often a go-to descriptor when thinking of the breasts you would like to achieve, there is no real standardization across brands, and the projection of your breasts can vary widely even within a single cup size. While this can be a starting-off point to consider your final appearance in comparison to your current breast size, photos and computer models can be far more accurate and helpful in determining the precise size that you would like to achieve.
In general, breast implants are measured in cubic centimeters, or cc's. They range widely in size, from 120 cc's to 850 cc's. While the difference sounds great, the difference between a 250cc breast implant and a 300cc implant is less than two ounces. How this volume relates to your overall body size and chest shape can be one of the most important factors in selecting the size of breast implant that helps you to achieve your goals for your body.
At-Home Tests to Try
You can try some at-home exercises to get an initial idea of the breast size that you would like to achieve with your augmentation surgery. For example, you can fill a stocking with rice in the appropriate amount. Every ounce of rice is 30 cc's of volume, so 10 ounces of rice is equivalent to 300 cc's. When you place the filled stocking inside your bra, what do you think of the volume and projection of your breasts? You could also use water inside a Ziploc bag to perform a similar at-home test.
Try on these volume examples under different types of clothing for other views, from tailored shirts or dresses to looser-fitting clothing. While the most frequent reason for surgical revision after breast augmentation surgery is to increase the volume and size of the implants, some women feel as if they appear to have weight gain under looser clothing and prefer a smaller look. When you've found a look you like, it's good to also try one size bigger in order to be certain of your goals.
Breast implants change the size and volume of your breasts; however, they do not change the shape of your breasts. Cleavage, for example, is based on the space between your breasts, which is not necessarily changed by breast implants. Your surgeon can recommend additional procedures, such as a breast lift, that could address changes you want to achieve to the shape of your breasts.
Seek Your Surgeon's Guidance
Of course, these simple at-home tests are thought exercises that help you to prepare for meeting with your surgeon and help to provide you with a better idea of your own goals. Your plastic surgeon can provide you with excellent advice as well as photos and even computer modeling to provide you with a much clearer and more precise vision of the outcomes of your breast augmentation procedure. A 3D computer model that is based on your own body can give you a precise image of the outcome of your procedure with different breast implant sizes so that you have an all-around advance perspective of your final outcome.
Your surgeon can advise you about whether your desired size may be too large for your frame or too small to achieve your desired effect. In addition, your surgeon can also recommend the profile of your implants. Breast implants are available in high profile, moderate profile or low profile options. While high profile breast implants can provide the greatest amount of projection, the size and shape of your body can be the best determinant of the appropriate option for your body. Your surgeon can help to balance the profile of a breast implant with the overall size to create the natural look and projection that you wish to achieve.
Breast implants are also available in both round and teardrop shapes, with both smooth and textured finishes. Both could be recommended for a number of reasons; textured implants can feel more like natural breast tissue. Round and teardrop implants can provide different amounts of projection and final looks for your breasts. Your surgeon can guide you and provide expert advice on the best options to fit your body and your goals for the surgery.
3D Simulation for Exceptional Clarity
One of the most important tools Dr. Parakh uses to help guide your decisions about breast implant size is a 3D computer simulation. When you provide three photos and fill in a profile, Dr. Parakh can provide Vectra simulations based on your own body that clearly illustrate the outcomes of breast augmentation surgery with your desired breast implant sizes. You can compare 3D models to find the option that most reflects your desired silhouette and breast size. Vectra virtual simulations can provide you with assurance that your choice is best for you, enhancing your satisfaction and confidence in your procedure.
To move forward with your breast augmentation procedure, you can request a consultation, including a 3D consultation, with Dr. Parakh. Dr. Parakh holds daily private consultations and performs procedures for her patients that travel to her New Jersey office from across the United States and internationally. We invite you to phone our office to schedule your initial consultation with Dr. Parakh about breast augmentation.