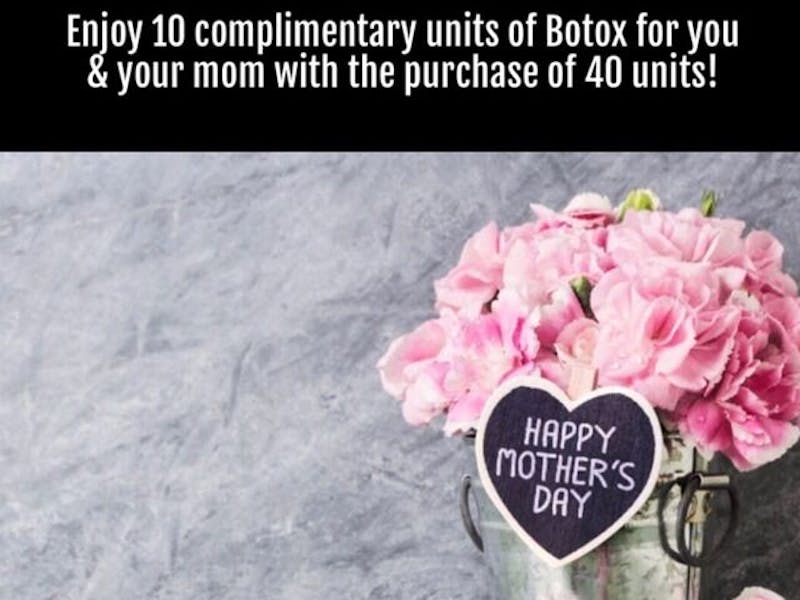 Happy Mother's Day
Complimentary BOTOX®
Enjoy 10 complimentary units of BOTOX® for you & your mom with the purchase of 40 units!
To Get Offer Call Our Office: 201-567-1919
BOTOX® Cosmetic is the only procedure that is FDA-approved for temporarily relieving crow's feet lines, forehead lines, and moderate to severe frown lines between the eyebrows. In recent years, it has been considered a huge cosmetic dermatology breakthrough, with several thousands of satisfied patients that say that they are beyond thrilled with the results.