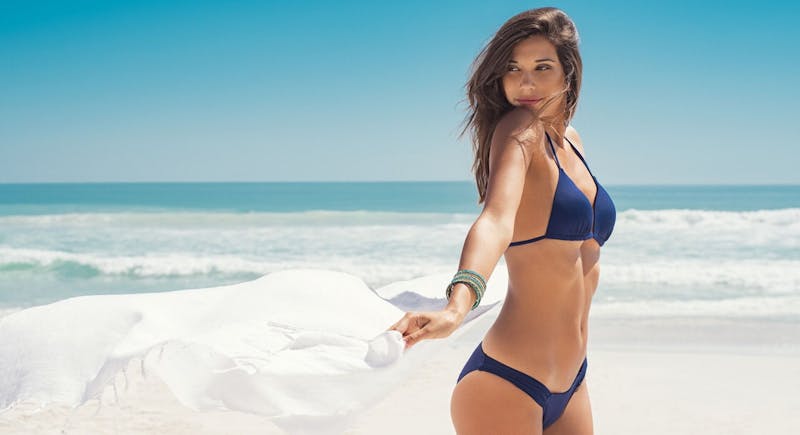 Getting Ready for Summer with Liposuction
Getting Ready for Summer with Liposuction
What is Liposuction?
Liposuction is a minimally invasive cosmetic procedure that removes localized areas of body fat from your body. Liposuction isn't a method of weight loss but it can be used to contour your body. If you have a stable body weight but too much body fat in certain areas, you may be an ideal candidate to undergo the liposuction procedure.

Liposuction is used to remove fat from those stubborn areas of your body that just haven't responded to diet or exercise, including:

Abdomen
Upper arms
Neck
Hips
Calves and ankles
Thighs
Chin or neck
What happens during the liposuction procedure?
Depending on the area of your body, the amount of fat that will be removed, and the length of the procedure, I will use either local anesthesia, or general anesthesia. I may also give you a sedative, using the IV injection, to help you stay calm and relaxed during the procedure. My surgical team will make sure that your heart rate, blood pressure, and blood oxygen levels remain stable. If you have been given general anesthesia you will wake up in our recovery area and spend a few hours postoperatively while we monitor your recovery.

What happens after the liposuction procedure?
You should expect to feel some pain, swelling and bruising after your liposuction procedure. I will prescribe medication for the pain and an antibiotic to reduce the risk of infection. Depending on the complexity of your procedure you may have some temporary drains in place to promote drainage of fluid. I also want you to wear compression garments for a few weeks so that it can help reduce your swelling.
What results should I expect after liposuction?
Your liposuction procedure will permanently reduce the number of fat cells in the area being targeted. The amount of fat removed will depend on the area and the volume of fat that is there. If you maintain a stable weight, your results are usually permanent.

After your procedure, your skin will mold to the new contour of the area that has been treated. If you have good skin tone and elasticity, your skin will appear as smooth. If you have poor skin tone and elasticity, I will suggest using BodyTite, a radiofrequency skin tightening procedure along with liposuction. The bipolar radiofrequency energy liquefies fat and results in a three dimensional contraction of the skin to give truly sculpted results.

What should I know about the liposuction procedure?
You should know that liposuction does not remove stretch marks or cellulite. You need to be in good health and not have a medical condition that would cause complications such as diabetes, coronary artery disease, a weak immune system or have a restricted blood flow.

Why should you choose Parakh Plastic Surgery for your liposuction?
I am a double board-certified plastic surgeon with extensive experience in all modalities of body contouring and can advise you on both surgical and non-surgical options. My philosophy is to develop an individual treatment plan for each of my patients in order to ensure that they have the most natural, long-lasting results. I have been awarded a five star distinction by RealSelf and provide the highest and safest standard of medical care to my patients.

How do I schedule an appointment for liposuction?
Please click here to schedule a consultation or give us a call at 201.567.1919 to learn more about the liposuction procedure.