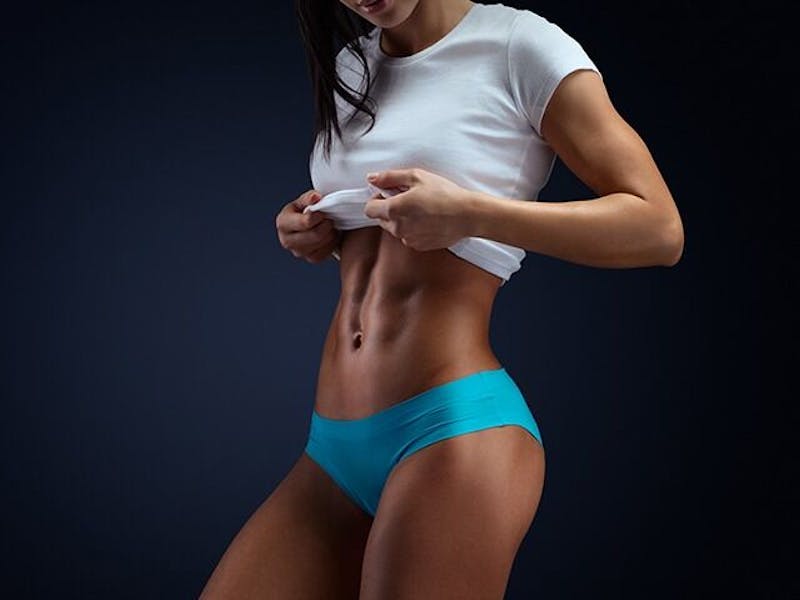 EMSCULPT the only device FDA Cleared to build & strengthen muscle
EMSCULPT®
Parakh Plastic Surgery is excited to offer EMSCULPT®, the first FDA-cleared device that builds and strengthens muscles. A 30-minute treatment is the equivalent of either 20,000 sit-ups or 20,000 squats while lying down.
Emsculpt® is the first body-sculpting muscle-building non-invasive FDA-cleared medical device that uses high-intensity focused electromagnetic technology (HIFEM) to sculpt your abdominal muscles, tighten and lift your buttocks, provide definition to your biceps and triceps and strengthen your calf muscles.
One session with Emsculpt is equivalent to 20,000 crunches, curls or squats at the gym. Emsculpt is a pain-free process that takes 30 minutes per session, with a recommended 4 sessions over a 2 week period, that trains your muscles to strengthen, tone and get sculpted
"Emsculpt goes beyond waistline reduction to address abdominal contouring through increased muscle tone, and I'm thrilled to now offer this combination to my patients. This technology is also truly a game-changer for the industry as it alleviates the downtime and risk associated with buttock procedures, as up until now, we have not had an effective, non-invasive option to offer patients." ~Dr. Shwetambara Parakh, MD, FACS
Emsculpt stimulates muscle contractions above and beyond normal voluntary contractions. It is able to target those muscles that are hard to sculpt with simple diet and exercise. Because it is non-invasive there is no downtime or recovery period.
An ideal candidate for Emsculpt is a relatively fit person who wants to strengthen their muscles, core, biceps, and calf muscles and reduce fat. The energy that is used to produce muscle contractions and the fatty acids that are released as a result of the treatment, produces muscles that are more defined.
During the procedure, you will lie down on the exam table and an applicator, that is connected to the Emsculpt machine, will be placed on the area you want to target. As the machine begins to send electromagnetic energy to the targeted area you will feel your muscles begin to contract. Overall, the procedure isn't painful. Over time, during the 30-minute session, Dr. Parakh will increase the intensity level of the HIFEM, and you will begin to feel stronger muscle contractions. There will be different levels of contractions, from light to powerful, during the session. This helps release toxins and lactic acid that is produced during your session.
After the procedure, expect to feel like you have had an intense physical workout. You will most likely be sore but will improve over the next two days.
You can expect to see results, especially if you are physically fit, after one Emsculpt session. After the recommended four sessions, over a two-week period, you can see an increase in muscle tone and fat reduction in the targeted areas. Expect to see greatest results 6 weeks after completing your treatment sessions. Emsculpt is not a substitute for diet and exercise but a part of your fitness routine. Annual treatments with Emsculpt along with regular exercise for muscle strength and a good diet will help you maintain your results.
For more information about Emsculpt, or to make an appointment, please contact us.
Before & After EMSCULPT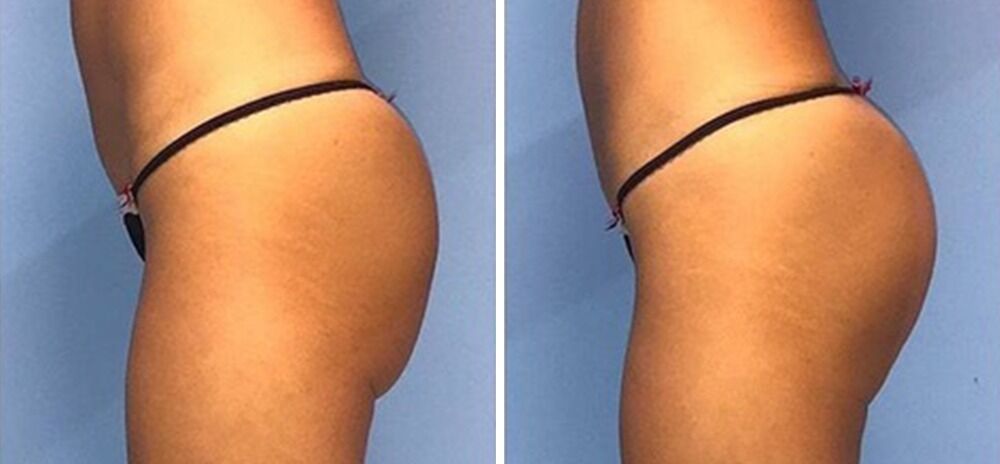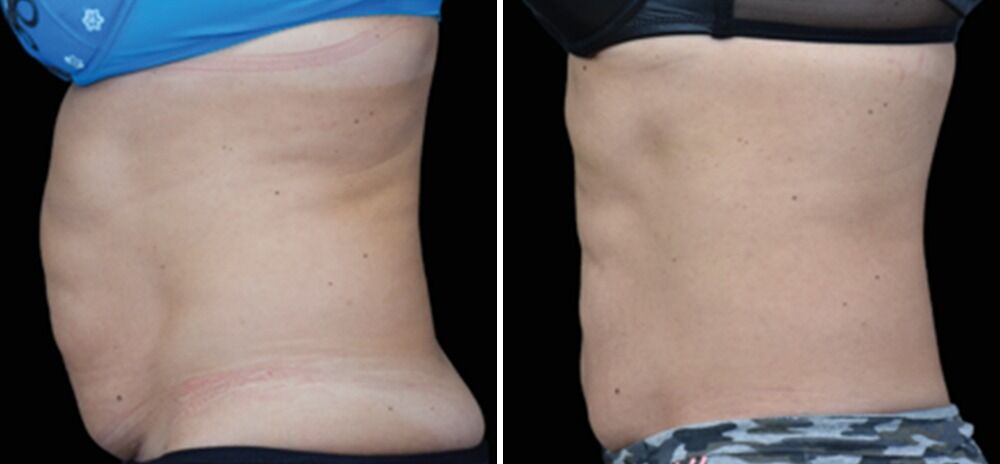 Frequently Asked Questions
Am I A Candidate?
Anyone can benefit from the EMSCULPT procedure.
What Does It Feel Like?
The EMSCULPT procedure feels like an intensive workout.
Is There Any Downtime?
The EMSCULPT is non-invasive and requires no recovery time or any pre/post treatment preparation.
How Fast Will I See Results?
Positive results are usually reported two to four weeks after the last session.
---